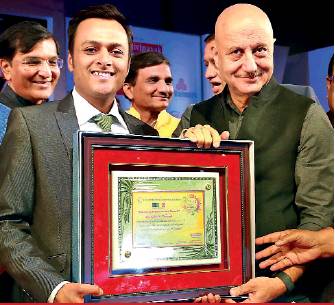 An occasional episode of constipation is very common; however, some people experience chronic constipation that can interfere with their ability to go about their daily tasks. Typically lasting for more than several weeks, chronic constipation can significantly affect one's quality of life.
Symptoms of chronic constipation
Less than three bowel movements/ week Straining /hard and lumpy stools more than 25 per cent of the time Feeling of incomplete evacuation more than 25 per cent of the time Stomachache, cramps and bloating Feeling of fullness with loss of desire to eat, nausea Extremely foul-smelling stools and flatulence Using hands to press on abdomen or using a finger to remove stool from rectum
Causes of constipation
A diet that is poor in fiber and water intake Ignoring the urge to pass stool ( common in children ) A side-effect of certain medications e.g. iron supplements, anti-depressants Lack of exercise Hormonal problems like Hypothyroidism.
In some cases, there is no malfunction in the digestive process and stools are formed normally. However, the problem is an inability to smoothly evacuate stools out of the rectum i.e. excretion of stools. This condition is called Obstructed Defecation Syndrome ( ODS ) and it may be due anatomical abnormality of the pelvic organs.
Healing Hands Clinic ( HHC ) provides the finest care to those suffering from chronic constipation. Proctologist Dr Ashwin Porwal ( Founder, HHC ) has devised a treatment technique labelled MCDPA, which is an amalgamation of modern science, Ayurveda and pelvic floor physiotherapy.
M: Medicines
C : Constac
, an herbal product formulated by experts at HHC
D: Diet
charted by nutritionists
P : Pelvic floor physiotherapy
to strengthen pelvic muscles
A : Ayurvedic oil therapy
In cases with ODS, no amount of medicines work and a surgical correction is needed in the form of STARR ( Stapled Trans Anal Rectal Resection ) surgery. Patients who were suffering from constipation for decades have been successfully treated with this procedure. Dr Porwal has presented papers on the success of this technique at various international conferences. He was the first to perform this surgery in Maharashtra in 2009. HHC is a certified 'Center of Excellence in Proctology' by world renowned colorectal surgeon, Dr Antonio Longo. Dr Ashwin also received the Young Entrepreneur award recently.
For appointments Healing Hands Clinic
Pune Station/Tilak Rd: 8888288884
Salunkhe Vihar: 8888522226
Baner: 8888622221
Chinchwad: 8888200004
Chakan: 8888296666
Navi Mumbai: 88881 66667
Kemps Corner – Mumbai : 88882 6664
Nashik: 88883 66662.
Website: www.healinghandsclinic.co.in
Email: info@healinghandsclinic.co.in