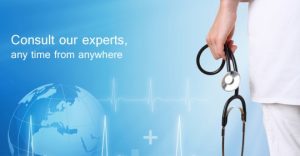 The European Society of Coloproctology ( ESCP ) conducted its 8th Scientific & Annual General Meeting at the Sava Centar, Belgrade, Serbia between 25-28th September, 2013. This year one of the best specialists in proctology have been selected for paper presentation to be held at Serbia.
The purpose of this conference was to study & disseminate information among persons professionally engaged or interested in the field of colorectal surgery.
Todays lifestyle pattern, constant stress, irregular eating habits leads to constipation, piles and fistula that are commonly seen. Dr. Porwal said " There are many treatments and medicines available for this problem, but the patient should have the correct information and guidance for his problem's. He has successfully treated many patients for STARR and Stapler Surgery. 10 years ago Dr. A Longo invented the methodology for Stapler Haemorrhoidectomy which is still in practice.
Dr. Porwal, trained under Dr. Longo at the Elizabeth Hospital, Austria is a team lead at a very young age and has many firsts to his name. He is the first Procto-surgeon in Maharashtra to perform the STARR surgery, a surgical treatment for chronic constipation. This surgery is performed through the natural route without any cut outside. Also the patient is discharged within 24 hrs and can join on duty from 3rd day.Constipation and hemorrhoids ( piles ) is a problem faced by hundreds of people today. As there are maximum number of people facing this problem Dr. Porwal presented a paper on Stapler Surgery for Haemorrhoids& Stapled Trans Anal Rectal Resection ( STARR ) Surgery for Obstructed Defecation Syndrome ( ODS ).Dr. Porwal was the only Indian who's paper got selected.
Today, we are having patients from over the globe for STARR and Stapler Surgery because of the low cost and attracting medical tourism. Dr. Ashwin Porwal has successfully treated over 40,000 hemorrhoid patients with the advanced and relatively painless surgical technique MIPH, popularly known as Stapler Surgery for piles.
Dr. Ashwin Porwal heads the Proctology Clinic in Poona Hospital, Inamdar Hospital, Jehangir Hospital & Ruby Hall Clinic Wanowarie & also has his own Consulting OPD Healing Hands Clinic, Dhole Patil Road & Tilak Road in Pune.