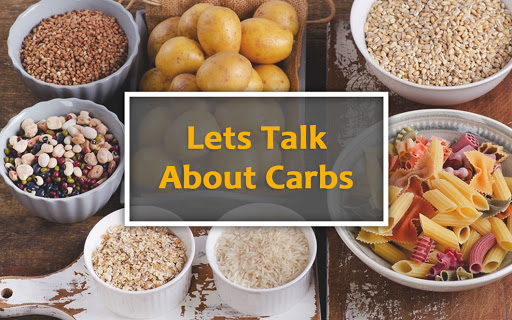 /div>
When trying to lose weight, many people cut out carbs. But this is a huge misconception. Thanks to diets like Atkins and Ketogenic diets, many of us have started to fear eating carbs. But the science behind carbohydrates is actually very complex, and demonizing an entire food group is not wise. Refined and complex carbs are very different, and it's important to distinguish between the two.
It is possible to eat carbs and lose weight, you just need to know the trick:
1. Eat the right carbs
Let's take for example potato, everyone's favorite, this veggie gives you nutrition and has low energy density. On the other hand, French fries are deep fried and obviously an unhealthy way of cooking the potatoes. They should either be boiled or sautéed.
All 'Low Carb' diets are not Ketogenic. Low carb diets should target 150-200gm carbs per day. These carbs should come from complex sugars like fibrous fruits and veggies. As against this, a Ketogenic diet provides around 20-50gms carbs per day only and most of the energy is obtained from a high content of fat. It leads to a state of ketosis which is highly beneficial for people with certain diseases like epilepsy, diabetes, metabolic syndrome, or obesity. However, this extreme form of carb-restriction is not the only way to do a 'low-carb' diet.
2. Not all carbs are unhealthy sugar
There are many different types of sugars. Simple sugars include glucose, fructose, and galactose. Starch contained in grains and veggies gets broken down into glucose in the digestive tract. However, the sugar in a vegetable is not the same as that of a candy bar which contains sucrose (glucose+fructose). Thus, where as table sugar contains half glucose-half fructose, starch is only glucose. A balanced diet with portion control and complex carbohydrates can work well for weight loss.
3. Low Carbs diet can lead to weight gain
When following a low-carb diet, many people turn to foods that are high in fat and calories – even the good fat in too large a portion can cause a problem with weight gain. Portion sizes are primarily important no matter what diet you follow. Many low-carb foods can be fattening, especially for people who are prone to binge eating and have a history of fad diets.
4. Combo of energy and fibre
Carbs also contain fibre which our bodies can't digest – Deeply understand; Fibre actually gets to the bacteria in the intestine, which has the enzymes to digest it and can turn it into beneficial compounds. That means fibre is essential for a healthy gut, which has been linked to maintaining a healthy weight. Some studies have even shown that fibre, especially soluble fibre (like those found in oats), can lead to weight loss and improved cholesterol
Aim for a mix of vegetables and whole grains in your diet to boost fibre consumption and drink plenty of water.
5. Carbs make you happy
It is commonly seen that people staying away from carbs have mood swings, trouble in concentrating and get easily frustrated. The simple answer is carbs help in creating a happy hormone called Serotonin. Tryptophan is an important amino acid and is the precursor of Serotonin. It cannot cross the brain's blood barrier and needs carbs to help it cross over. Also, Tryptophan converts to serotonin and serotonin to melatonin, which is involved in our sleep cycle. Therefore, carbs make you happy and help you sleep, both of which are important factors for weight loss.
6. Cutting carbs is not sustainable
People observe some amount of weight loss in the initial phase of carb restriction. The question however is, can you do without it for lifetime? The answer is a big no. We need to be sensible enough to pick on the habit of clean eating and adapting lifestyle changes.
If you want to lose weight, look at portion control, a diet that is tailored to your needs, and up your exercise so that as a simple equation you're burning off more calories that you eat.