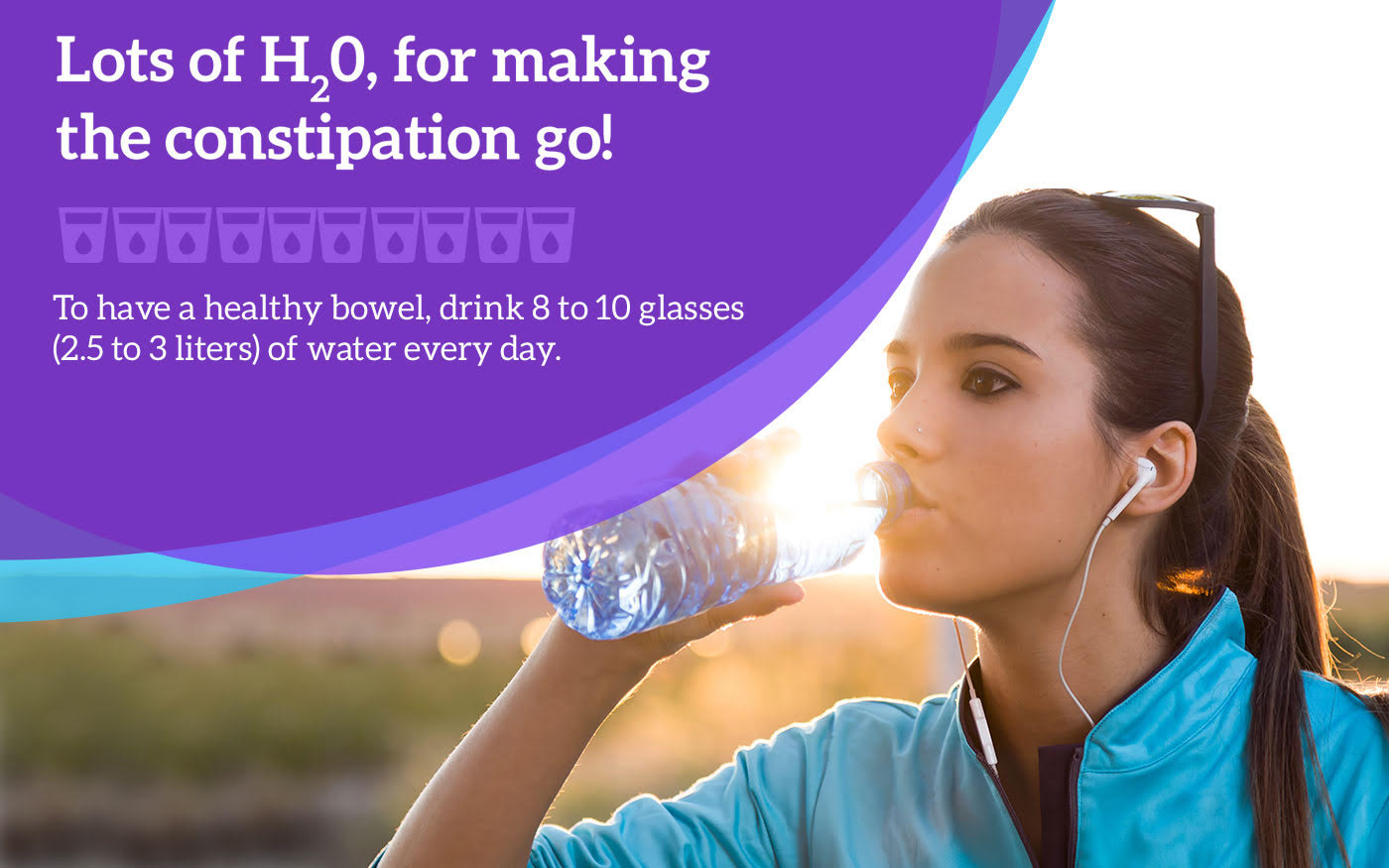 Constipation is generally described as having fewer than three bowel movements a week. If treatment for constipation is not done on time it may lead to chronic constipation. Chronic constipation is infrequent bowel movements or difficult passage of stools that persists for several weeks or longer. To be more specific, if still not taken care, constipation contributes to Piles (haemorrhoids) hence treatment for constipation on time is very necessary. Piles (Haemorrhoids) are painful, swollen veins in the anus and rectum which might trouble you during your pregnancy.
Many people avoid speaking about such issues/problems which they suffer from due to shyness, which is a human tendency. But don't be a silent sufferer & get consulted to piles doctors as soon as you start observing changes in your daily bowel habit. There are many home remedies also available for constipation treatment. Are you aware of effectiveness of water in treatment of constipation? Water is very necessary to overcome constipation problem. The main problem of constipation is hard stools due to fewer intakes of fiber food or liquids or irregular eating habits. Water is important for your digestion. It keeps the food you eat moving along through your intestines and it keeps your intestines smooth and flexible, too. The more fluid intake the more is hard stools soft. Fruit and vegetable juices, clear soups, and herbal teas are also good sources of fluids. Over all this one point that an individual must understand is extra fluids help keep the stool soft and easy to pass, but drinking more liquids does not cure constipation.
Therefore, get consulted from an expert about your constipation treatment. Or even about your diet chart. Healing Hands Clinic (HHC), Pune is a well known hospital for constipation in Pune. Dr. Ashwin Porwal is the founder of Healing Hands Clinic & a renowned Colo-Rectal Surgeon in Pune. Healing Hands Clinic has started its journey from one small clinic in swargate but now enlarged its arms from Pune to Jaipur to Navi Mumbai with its franchises. There is an expert team available for your cure on constipation free pregnancy. There is an in house dietician & doctor's team present at HHC to serve you to complete your joy of pregnancy with no tensions on constipation.
The more you follow your diet and exercise on daily basis you are away from your constipation problem. Hence, don't bear your problem in silent but get consulted to a colo-rectal surgeon for faster recovery.