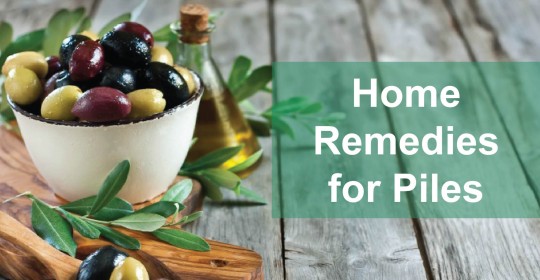 Piles (Mulvyadh/Bavasir), clinically known as haemorrhoids, is a very common lifestyle disease. Haemorrhoids are mainly a result of following wrong habits. So before looking for medical remedies, one should assess one's own lifestyle and seek answers to a few questions:
1. Do you drink enough water throughout the day to keep yourself hydrated?
Minimum of 3 litres of water must be consumed daily in order to stay hydrated.
2. What kind of food do you consume? Is it healthy and rich in fibre?
Green leafy vegetables and fruits should be consumed for improving fibre intake.
Consume complex carbohydrates such as whole grain or multigrain cereals and avoid refined cereals.
Limit spicy food.
Say no to fast food and packaged food.
Increase the intake of vitamin C (Citrus fruits can be consumed for the same).
Avoid excessive sugar intake.
3. How often do you exercise?
Exercising is great for health, stay fit! You can do yoga, walking, jogging, cycling, swimming etc. for a minimum of half an hour daily. In fact, certain poses in Yoga are specifically directed towards preventing piles and other rectal problems.
4. Do you use your smart phone or newspaper in your washroom?
It might seem like a strange question, but using your cell phone in the washroom may divert your mind from what needs to be done. The distraction might lead you to spend more time on the toilet seat, increasing the pressure on the veins in the pelvic region. By doing so you are giving way to haemorrhoids (piles)
A little bit of above introspection and making a few lifestyle changes will help you steer clear of piles and prevent any recurrence if you have already been a victim. Unfortunately, if you are already one amongst those suffering from haemorrhoids, some simple home based remedies can be very handy. They may not be a permanent solution, but will provide you temporary relief until you seek advice from a Proctologist.
1. Ice : Applying an icepack will reduce the pain and inflammation by compressing the blood vessels. Apply the icepack for 10 – 15 minutes in the affected area 4 times daily.
2. Citrus Fruits : Intake of citrus fruits can help in strengthening the capillaries and blood vessel walls.
3. Hydrate yourself : Reduced water intake causes constipation which further aggravates haemorrhoids.
4. Avoid friction : Do not wipe the affected area repeatedly with a dry tissue as it can cause friction and irritation and can worsen the condition of the swollen vessels.
5. Sitz Bath: You can sit in a tub of lukewarm water for a period of 15 to 20 minutes. This will help reduce the pain and swelling and will keep the area hydrated for some time. Doing this is definitely recommended and can be done regularly.
6. Olive oil: Olive oil has anti-inflammatory properties. Applying a little oil acts as a soothing agent and helps reduce the discomfort by increasing the elasticity of blood vessels. This in turn helps in relieving pain while passing stools.
7. Ghee (Clarified butter): Consumption of 2 teaspoons of pure cow's ghee every morning will help improve bowel function and act as a lubricant.
8. Aloe Vera: The anti-inflammatory and therapeutic properties of aloe vera make it the best natural treatment for haemorrhoids. You could use it for both external and internal haemorrhoids.
Internal Haemorrhoids – Clean the Aloe Vera and cut it in strips down the middle to reveal the gel. Get rid of the thorns, and place the strips in a container to freeze for some time. Gently and carefully, apply the gel side of the frozen strips on the affected area to get relief.
External Haemorrhoids – Take Aloe Vera gel and apply it on the haemorrhoids and massage gently. This will give you relief from pain, itching, burning sensation and irritation.
Kindly note that although these remedies may give you short-term relief from your symptoms, they won't treat or cure your piles.
Then what are the treatment options for Piles…??? To know click here…
May you have a smooth transition from piles to smiles!